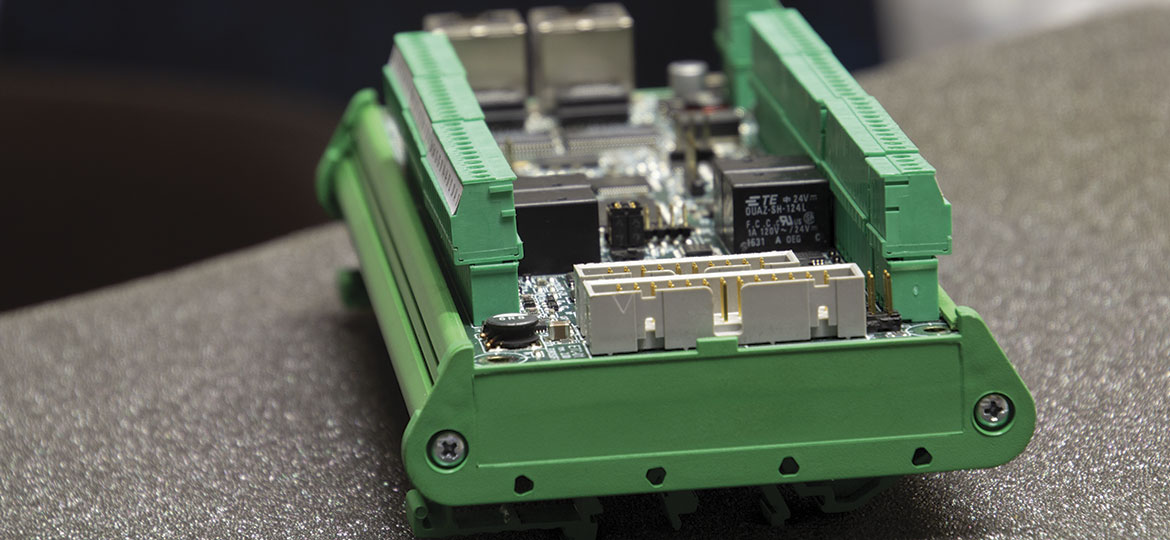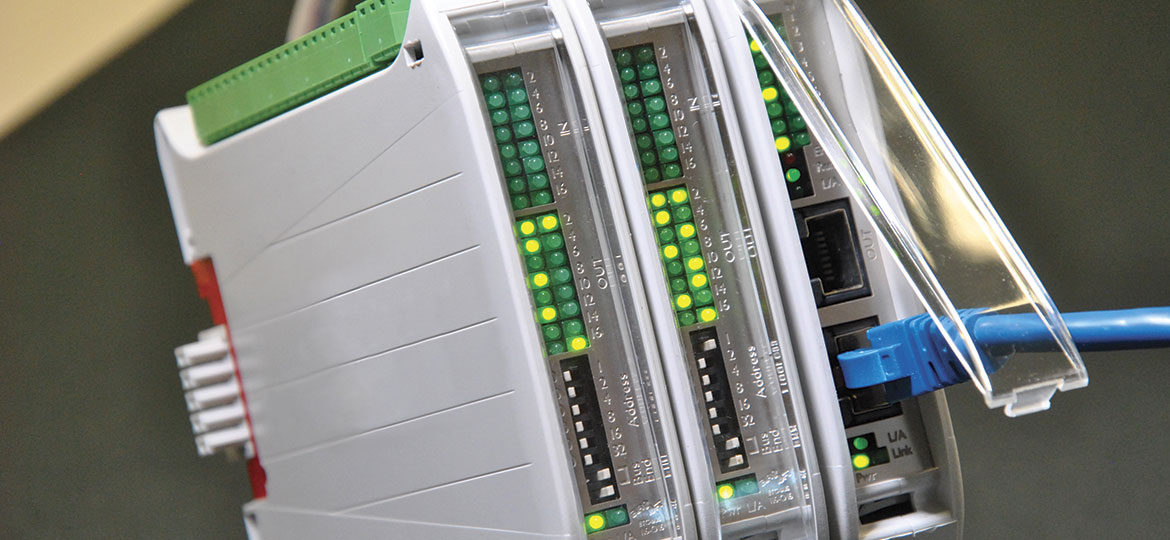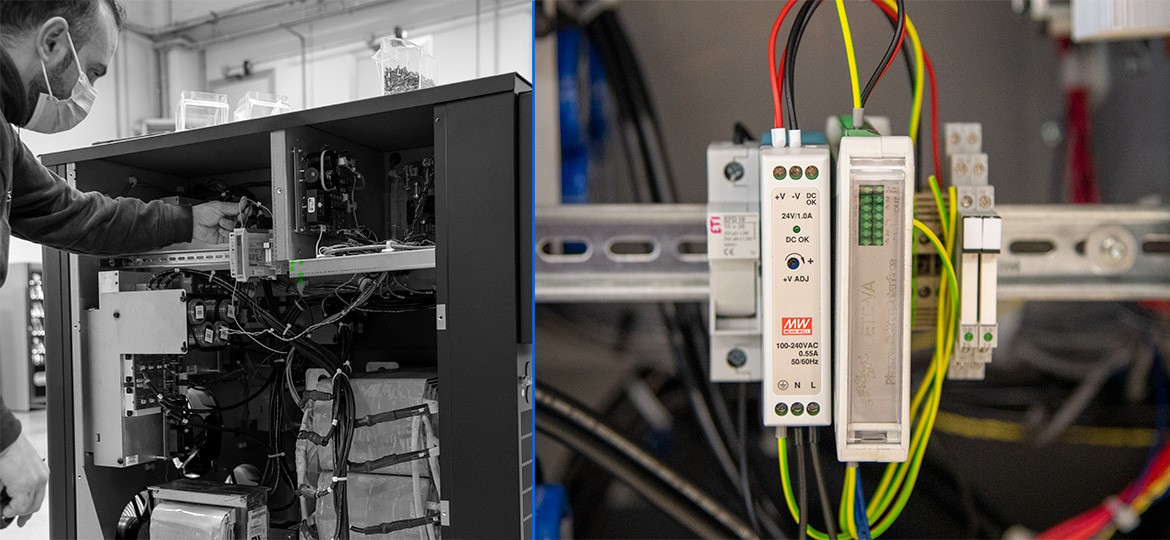 Ethercat® card Control 4 axisi
An only card allows to control until 4 drives in traditional technology (speed reference + encoder) by ECP1000 or by another master Ethercat® Although field buses are increasingly used and they represent the first choice solution in the realization of new systems, an important market share is represented by solutions of traditional motions based on servo-drivers with analogic input of the speed reference and feedback with encoder.
In the retrofit in particular, very often is requested to keep existent servos.
ETC-01 allows to use Ethercat® technology also in these situations and not to remain on traditional control solutions, realizing also hybrid solutions in which the field bus is however interrupted.
A hybrid solution could for example provide the use of some traditional drivers and others on field bus; this mixture of different technologies will be changed also during the life cycle of the retrofitted or new machine.
It is very important to emphasize that choices of this type (convenient in the immediate to avoid to change still perfectly working components) doesn't represent a preclusive choice for the future at the time of replacement for extraordinary maintenance of a servo will be indeed possible to use the component that in that moment will result more suitable and convenient, opting very probably for a brushless of Ethercat technology.
Informations Technics
Field bus: Ethercat®
CanOpen profile: DS301
Shyncronization: Distributed clock
Sampling rate: 1 Khz
Number of channels: 4
DAC: 16 bit
Encoder: 32 bit A,A/,B,B/,Z,Z
Home entrance: 24V DC | cleaned contact
Axis enable output: 24V DC | cleaned contact
Alimentation: 24V DC
drive entrance OK: 24V DC
Reset drive exit: 24V DC
Fixing system: Omega bar
---
Ethercat® card I/O
To guarantee your own customers with a product of absolute Eurosoft quality is joined Ethercat® union The I/O system is based on an Ethercat® bus coupler that implement a local bus to I/O expansions (maximum 3 modules 16 IN / 16 OUT) and until a total of 56 IN, 56 OUT. ETC-BUS disposes of 8 IN + 8 OUT and is sufficient for the realization of simple machines, it disposes of a fiber optic connection with which is possible connect extremely securely the specialized card ETC-VA. More ETC-BUS systems can be connected to the same CN system (useful for the realization of systems with more ETC-VA card).
---
Card ETC-VA
The ETC-VA card allows the interfacing of Plasma generators of any brand simply and securely :
- Arc voltage tension to height control, protected, for direct or divided tension :
- Analogic protected entrances for ohmical contact / collision (possibility to set the level of trigger as parameter of the numerical control, without have to install resistive dividers to regulate the sensibility)
- Relé exit for plasma abilitation
- 4 configurables relé exits for plasma commands
- 4 configurables entrances to plasma state reading
- Serial RS422 / RS485 for interfacing with the generator (generator state / gas consolle); important to observe that by using this card it is not necessary to use a serial door of CN, or predispose a RS422/RS485 linea by CN and generator.
ETC-VA can be connected as well as in optical fiber (useful for placement at internal of plasma generator), also directly on BUS (installation internal cabinet)